Don't Let A Flat Battery Ruin Your Next Adventure

Do you love a motorcycle adventure as much as I do? The thrill of a journey where it is just you, the bike and whatever you can carry in your panniers. The promise of the big open road and an itinerary that is all about the ride. But have you ever had a much-anticipated ride cancelled because your motorcycle battery was flat?
I love to ride, and I'm lucky to live in Tasmania. Motorcycle nirvana. Therefore, for our last anniversary, instead of my husband and I doing the usual romantic couple stuff, dinner for two, a romantic getaway etc. we went on a ride down the west coast of Tassie, and up through the centre.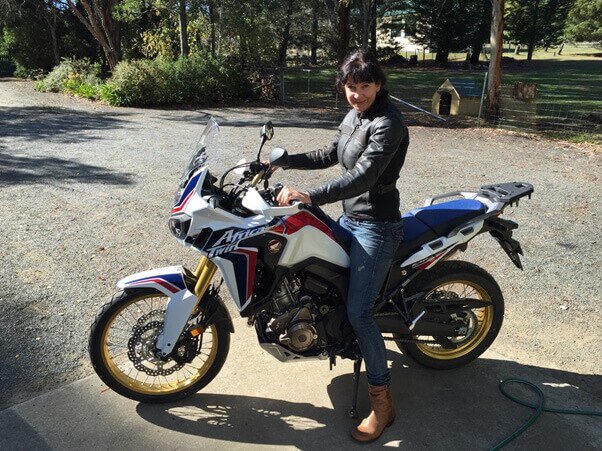 The ride from Launceston, where we live, to Cradle Mountain, our first stop for lunch, starts sedately until you get to Mole Creek (the last chance to get a decent coffee for a while).
Then the riding fun begins as you get to one of my favourite pieces of road in Tasmania. Winding your way on the Mersey Forest Road is pure bliss up to Round Hill, where you can pull off and admire the stunning vista of rolling hills and majestic mountains. The corners are many, varied and as though designed for riding rather than road engineering. The scenery is stunning, and the ride through the beautiful forest smells like heaven.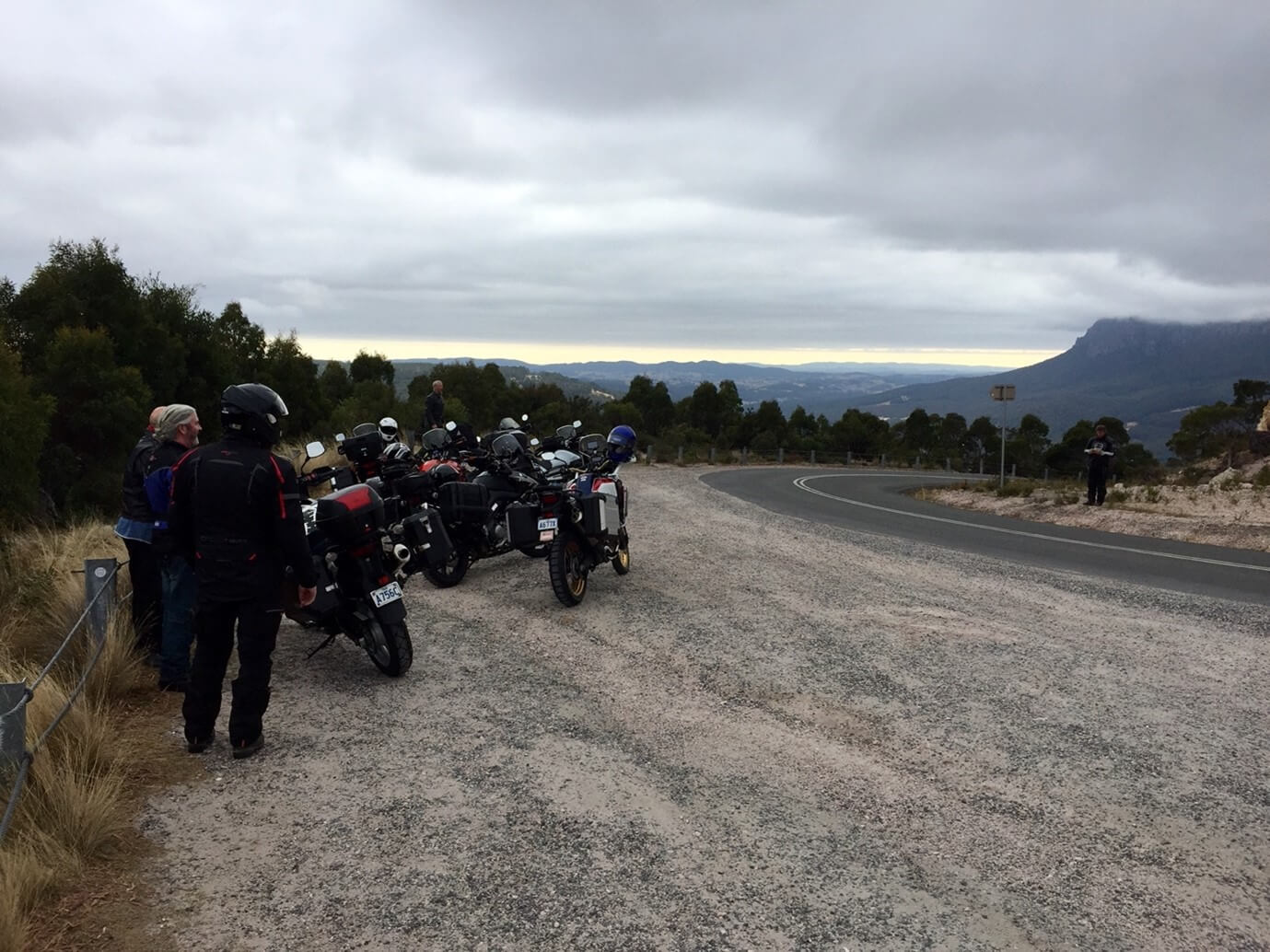 Now, if you know anything about Tasmania, you'll know that it can be a cold place. Particularly the central highlands. I remember setting off from Cradle Mountain after a hearty breakfast at the Cradle Mountain Lodge (where we spent the night in a cosy cabin after a delicious meal and wine in front of a roaring fire) and riding with my teeth chattering through to Tullah (cool little village on the edge of a large, beautiful lake).
Another amazing piece of road is the Lyell Highway from Strahan to Queenstown. 99 Bends Road (as the locals call it), is a curvy, winding piece of tarmac perfection that snakes its way over the mountains above Queenstown. Your smile will be wide on all 99 corners.
But the conditions are unpredictable and can be harsh. Weatherwise, you need to be prepared for anything.
The west coast of Tasmania is renowned for its rain. In Strathgordon, deep in the Southwest, it rains 250 days of the year! But the road in… well, it's magic. Worth getting your wet gear on for, and the pub has a lovely fire and plenty of good food and drink to warm you up again.
Fortunately, I am married to one of the most prepared people on the planet. My husband and I are like yin and yang. I'm the ideas, inspiration and drive person and he's the planning, preparation, and detail person. Which is a brilliant combination when preparing for a trip.
Because if it were just me, I'd probably head out the door without considering gear or bike maintenance (and then complaining loudly if I get wet or cold). Whereas he, on the other hand, will have checked everything. The chain, tyre pressure, and, of course, the battery.
He spends hours reading up on the tests of all the motorcycles and parts before choosing the perfect equipment for the type of riding he loves to do–a combination of bitumen and off-road.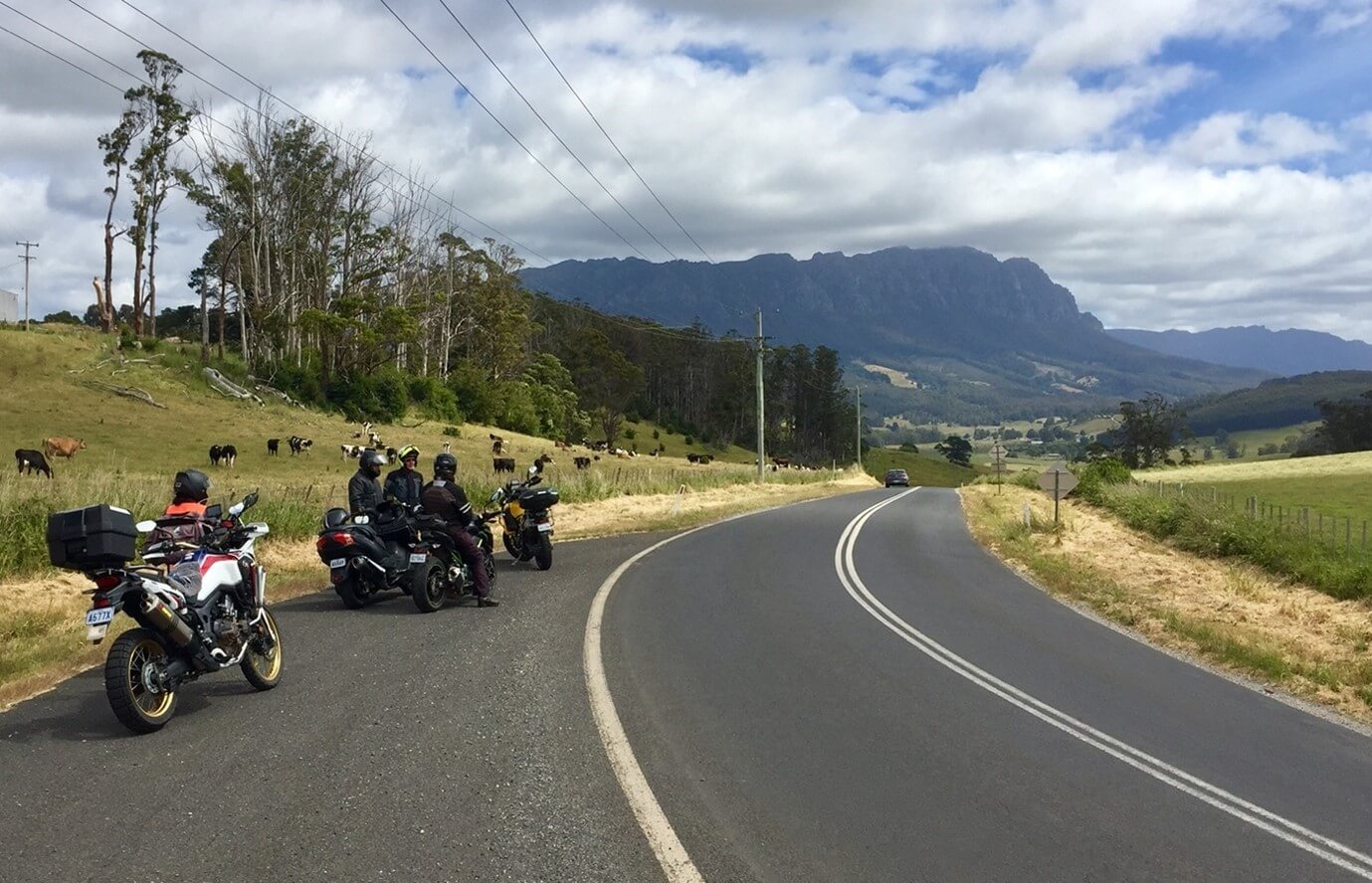 Sometimes it's a compromise, for example, tyre grip versus longevity, but for battery, there's no compromise. We don't want to be ready for an epic ride, only to find that our bike battery isn't on board.
Batteries that decide to die on Fridays are the ones we want to avoid. You also want a battery that is spill-proof, reliable, durable and built for the environment and terrain.
AGM batteries are a good choice. You won't have to worry about maintaining the battery and they are designed for enhanced starting performance. They are strong and durable for a long, trouble-free life.
Fortunately, for us riding enthusiasts, advances in technology have come a long way to overcoming the challenge of fitting reliable power into a small space. You can now get a battery that lasts longer and is a dependable source of energy.
Because, let's face it, unless your motorcycle is your only source of transport, it will probably sit idle during the week. Sometimes longer.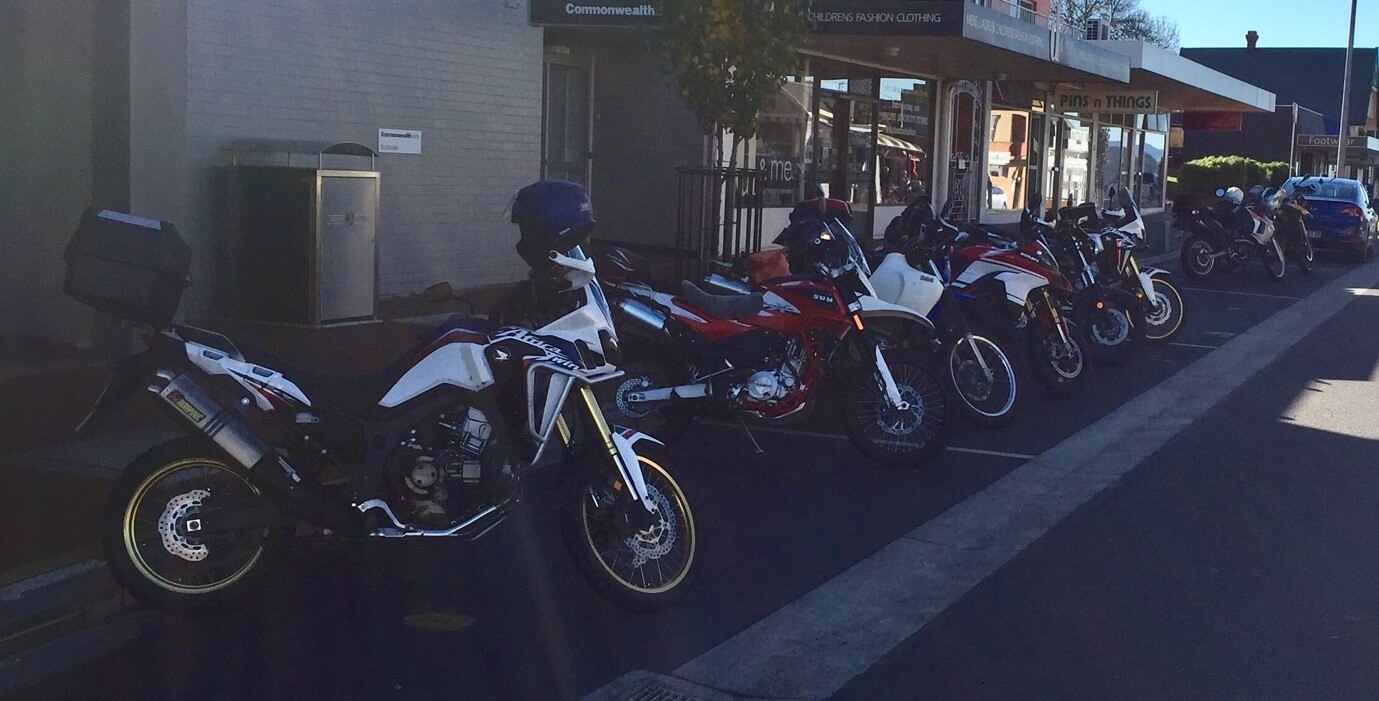 Did you know that your motorcycle constantly draws a tiny bit of power even when stored? So, after a few weeks/ months of no use, it will draw the battery down. And a dead battery will have a permanent reduction in capacity.
If you aren't getting out as regularly as you would like, and you want to avoid the disappointment of a flat battery, you can invest in an OzCharge Battery Charger and Maintainer. This charger can be left on and connected 24/7 to ensure your battery is always fully charged and ready to go. It monitors the battery voltage and maintains it at peak performance, ensuring a start whenever you want to ride.
The other solution is just to ride more. There's nothing like a little throttle therapy for your mental and battery health. Ride for at least 30 minutes if you can. Explain to your partner that, for the good of your battery, you must go for a ride. And if you want to test the relationship, bring your bike inside during the colder months to keep it warm.
Or, to ensure a hassle-free ride, get your motorcycle battery tested at Battery World before heading out on your next adventure. It takes less than a minute and will give you absolute piece of mind.