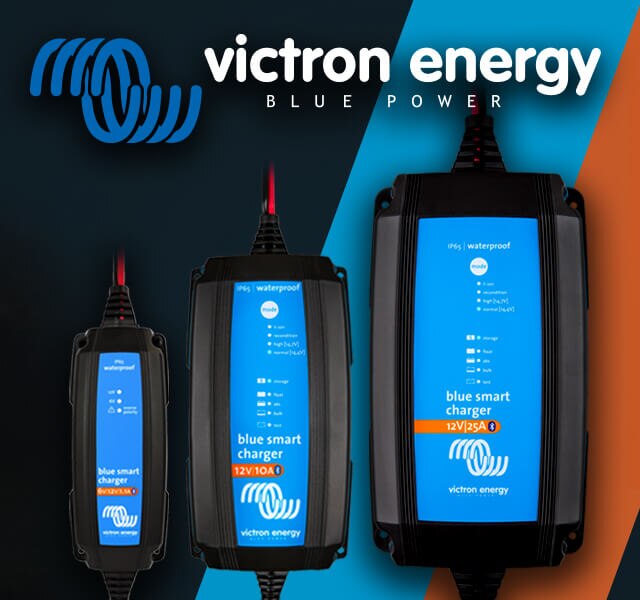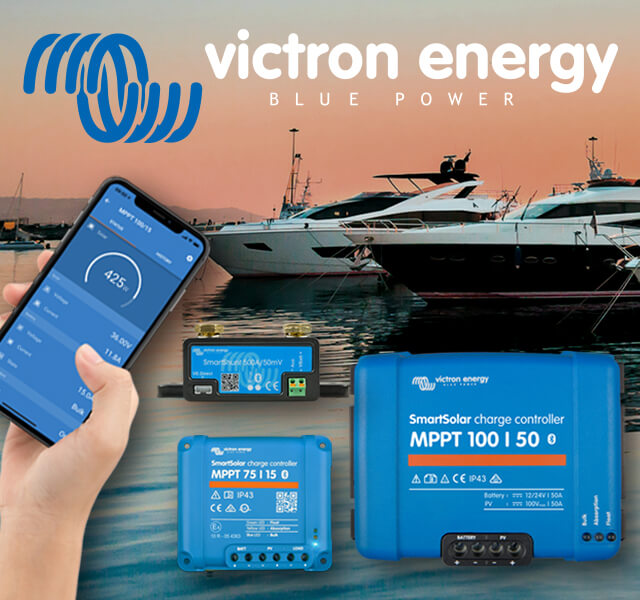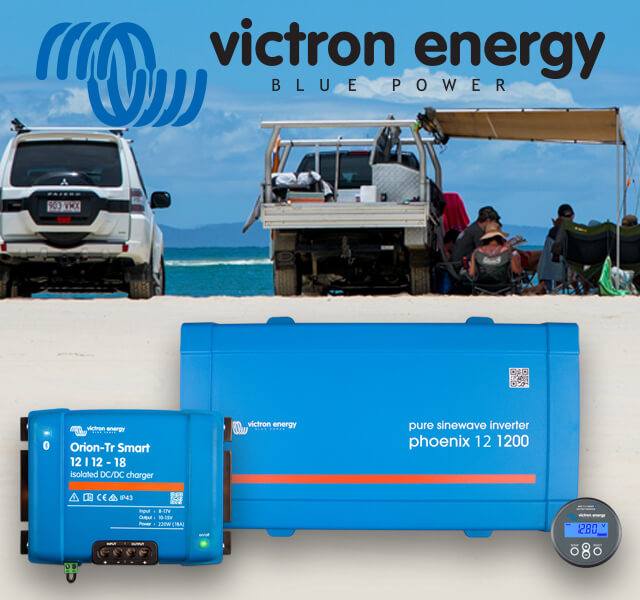 Energy. Anytime. Anywhere
Victron Energy is a world leader in the supply of self-supporting electrical power. Their products have been designed to meet the most demanding situations faced by a diversity of craft - recreational and commercial alike.
The diverse Victron Energy product range incorporates all facets of power conversion equipment from consumer and industrial battery chargers, pure sine wave power inverters & inverter chargers, solar controllers and system infrastructure, to system protection and monitoring, all providing users with the ultimate level of control.
From fully automatic battery charger & maintainers for your pride & joys, solar camping setups to power fridges, lighting and similar equipment, to large scale motorhome, marine or off-grid systems, Victron Energy provides an array of solutions to meet your power demands
The VictronConnect App is a key advantage, allowing you to monitor and control your Victron Energy components all from the palm of your hand. With the majority of products coming with a standard 5-year warranty, multiple global consumer reviews about their quality and reliability, Victron Energy is worth asking about.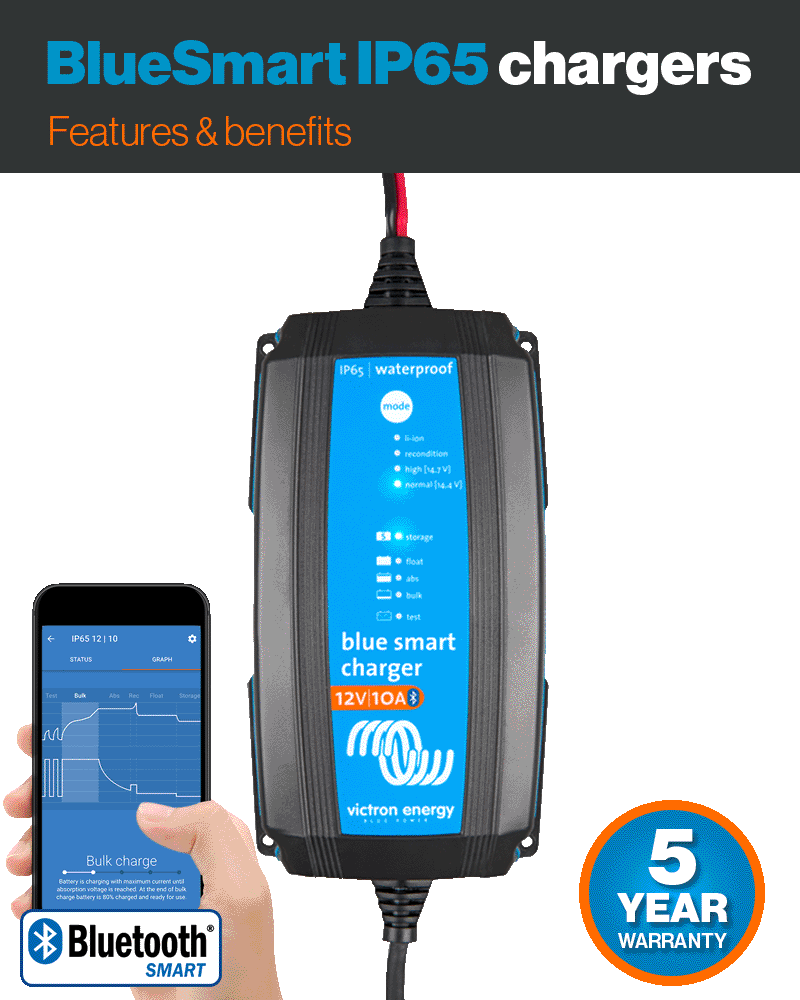 Featured Product: Victron Blue Smart Charger 12V 4A Clips & M8 Eyelets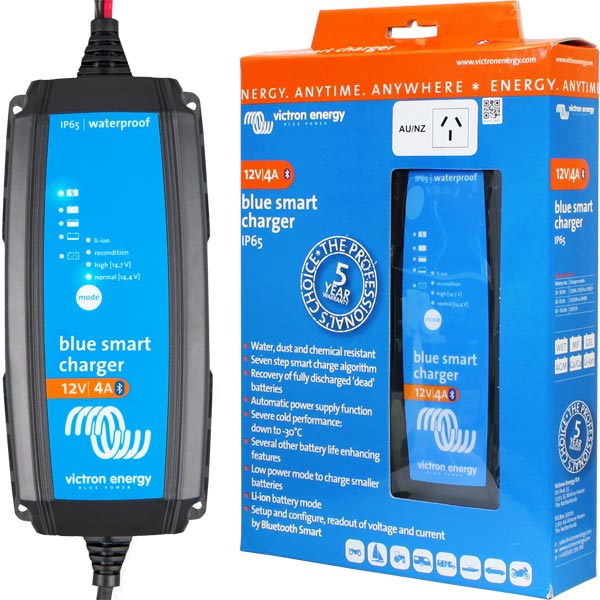 The Blue Smart IP65 Charger is the new professional battery charger with built-in Bluetooth. The Blue Smart IP65 Charger can be used on devices in your workshop and on motor vehicles, such as (classic) cars; motorbikes; boats and camper-vans.