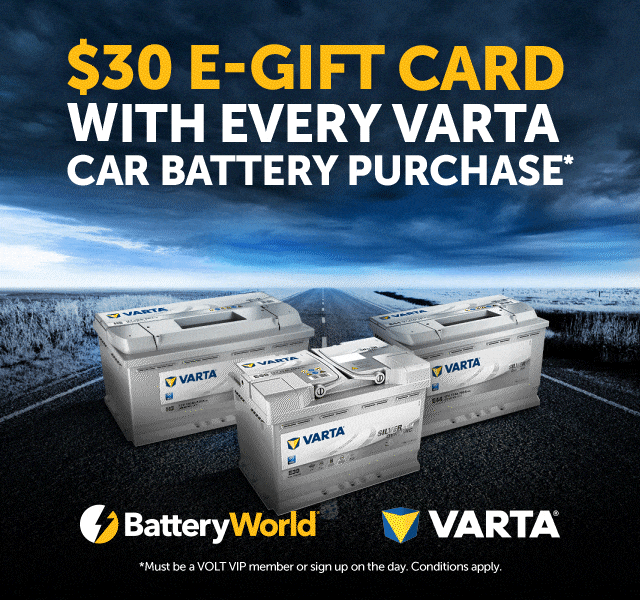 Wherever your journey may take you, VARTA® batteries provide all the power to take you there. When you choose VARTA®, you go for reliable precision technology that delivers best-in-class manufacturing quality.
For a limited time only recieve a $30 E-Gift Card when you purchase any Varta Car Battery from Battery World!*
Please note this promotion has now concluded.
Terms & Conditions
*Any customer that is a Battery World VOLT member (or signs up to be a member at the time of purchase) and who purchases an eligible VARTA Automotive battery between the period of 6 June 2022 until 26 June 2022 will receive a $30 e-gift card which will be sent via email after the purchase. Limited to one voucher per eligible VARTA automotive battery purchased. E-gift card can be used for online purchases only. The promoter has the right to change the delivery method of the $30 gift.