Our Battery World Experts Recommend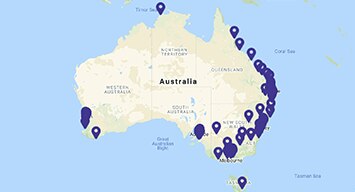 Your Local Store
With over 110 Battery World stores across Australia, there's bound to be one near you. Check out your local store now.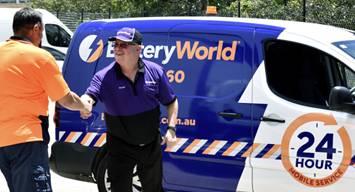 24 / 7 Roadside Battery Service
When you get hit with an unexpected dead battery, our battery experts will come to you.
Not all batteries are born equal. At Battery World we know that the best battery for your motorbike isn't the best battery for your ride-on mower. That's why we stock all the leading brands, including hundreds of Australian made batteries and products. Our quality brands give you the peace of mind to power your passion.
The Battery World Experience
I needed a replacement battery for my car key and dropped by the Rockingham store this morning. Having tried unsuccessfully myself to open the fob I found the staff so helpful at sorting this out and replacing the battery. Both staff members were so helpful and nothing seemed too much!
Karen
Battery World Rockingham
Incredible customer service. We went to Battery World on a public holiday after being messed about by a competitor on a public holiday. Paul immediately diagnosed the problem with our car battery that everyone else had failed to do and got us back on the road. Really went above and beyond. Cannot recommend highly enough.
Matthew
Battery World Malaga
Jim was helpful right from the phone call seeking advice, thru the careful checking to ensure the correct battery was selected and instructions as to post-installation computer resetting process and general expectations. Top shelf professional.
John
Battery World Mona Vale
Overall efficiency, attention to detail, quality of workmanship was superb. Can not/would not think of using any one else. As an old age pensioner the costing was excellent.
Alan
Battery World Greensborough
I had my car battery replaced today and received wonderfully prompt and professional service. The guys were a pleasure to deal with, so friendly and helpful. Highly recommended.
Kristy
Battery World Wantirna
POWER YOUR PASSION
From the vast expanse of the outback to the scenic miles of The Great Ocean Road heading north to the Rocky terrain of Cape York, Battery World is here to Power Your Passion. We're the home of BIG batteries to get you moving and the smaller batteries to keep you powered and charged.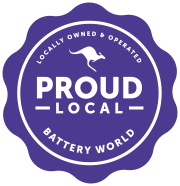 Proudly Local
Battery World is made up of over 110 franchisees that are local business owners who proudly contribute to their local communities.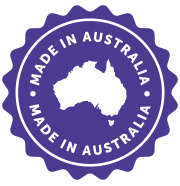 Quality Products
Battery World stocks a wide range of quality products for every battery need. We are also proud to stock Australian made batteries such as the Yuasa and Century range.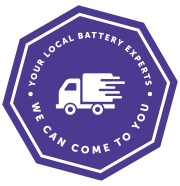 Expert Service
Battery World franchisees and their teams are experts in their fields – providing you with the best battery solutions. They'll fit and test batteries instore and even come to you with delivery and 24/7 roadside assistance.